Non-residents of European Union countries (non-EU) do not benefit from the free movement of persons granted by the Schengen treaty.
Therefore, whenever they decide to visit Portugal or any EU country, they will need a tourist or short-stay visa and in no case may their stay exceed 90 days.
Thus, many citizens from Latin America, Asia or Russia cannot freely settle in Portugal to live or work without having to overcome cumbersome bureaucratic hurdles.
However, and fortunately for our readers, there is a quick and easy way to become a resident in Portugal: the Golden Visa or residence by investment.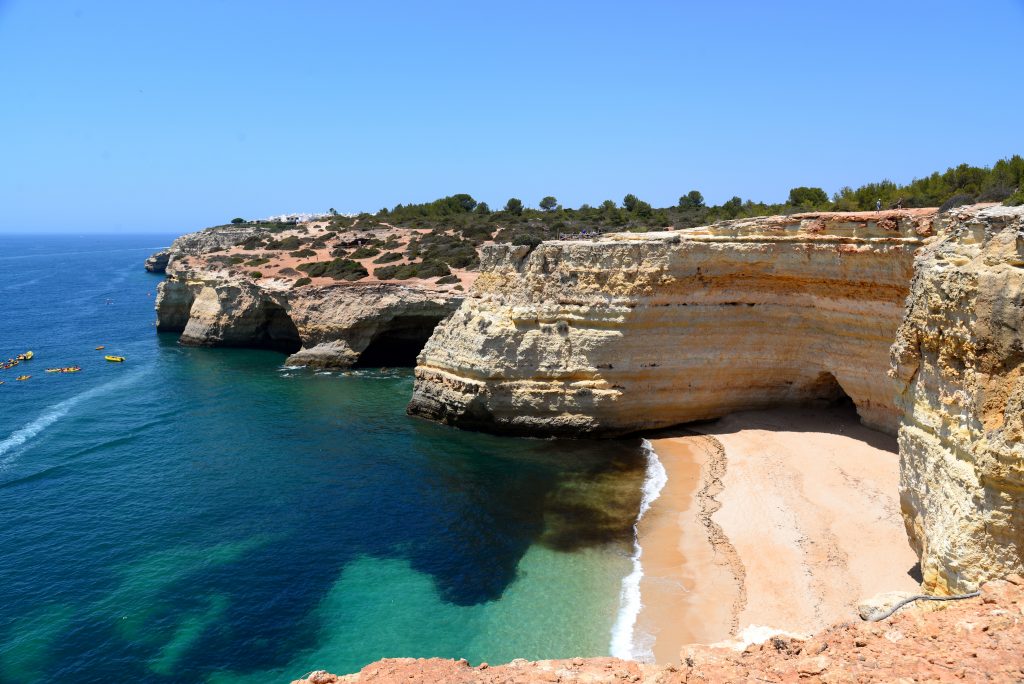 What is the Golden Visa or Portuguese investment residency?
Residency by investment or Golden Visa is a very popular way of acquiring European residency for nationals from Latin America, China or Russia.
The Golden Visa has been trying to attract large foreign wealth to Portugal since October 2012 by obtaining Portuguese residency via investment in the purchase of real estate, public debt or investment in Portuguese companies and banks.
Who can apply for the Portuguese Golden Visa?
A person may apply for the Golden Visa for investment in Portugal provided that:
Be a non-resident of the European Union.
Invest an assessed amount of money in real estate, funds, or companies located in Portugal or donate it to the Portuguese state.
Stay at least 7 days a year in Portugal.
Maintain the investment for at least 5 years.
The applicant does not have a serious criminal record; the application may be denied if there are reasons of general interest or risk of money laundering and terrorist financing.
It is demonstrated that the applicant has sufficient financial resources of his own to reside in Portugal.
Have private health coverage in Portugal.
What types of investments are eligible for the Golden Visa?
Investment of between 350.000€ to 500.000€ in a real estate property located in Portuguese territory depending on the characteristics;
Purchase of public debt in the amount of 2 million euros or;
Investing in a fund with a Portuguese ISIN of at least €350,000.
Create a company that generates at least 8 jobs or invest 350,000 euros in a company that generates 5 jobs in Portugal.
250,000 or 350,000 to preserve Portuguese heritage.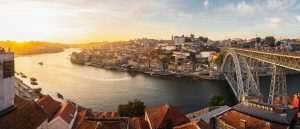 What real estate investment is needed?
The most sought-after option for foreign investors has undoubtedly been real estate investment. Unlike Greece and Spain, the Portuguese Golden Visa offers different types of real estate investment:
Golden Visa category 65 Aer 65 A-C:
Investment of €500,000:
Invest in real estate located in Portuguese territory whose acquisition value is at least €500,000. It does not specify whether it has to be one real estate or the sum of several and can be from residential to commercial, new or second hand.
The value of the real estate may exceed €500,000 and be encumbered with mortgages. However, the €500,000 investment must be free of encumbrances.
Investment of €400,000:
Investors acquiring property in certain locations in Portugal considered "low population density" can acquire any property for only €400,000.
As in the previous case, the property can be resale, new or off-plan, it just has to be located in a qualifying area.
To be considered a "low population density" area, the locality or region must have a permanent resident population of less than 100 persons per square kilometer or a GDP per capita of less than 75% of the national average.
Parts of the Algarve fall into this category.
Golden Visa category 6 A-D:
Investment of €350,000:
The investment threshold can be reduced to 350,000 euros (a 30% reduction) provided that the property acquired is more than 30 years old or is located in an "urban rehabilitation" area and is to be refurbished.
The cost of the rehabilitation works can be included in the investment of 350,000 euros.
What financial investment is needed?
With a capital of €350,000 or more invested in investment funds or venture capital funds of funds dedicated to the capitalization of companies under Portuguese law that:
Have a minimum maturity of 5 years.
And at least 60% of the investments are made in companies with headquarters in Portuguese territory.
Allows holding 40% of the portfolio in the Portuguese ISIN product outside Portugal.
Controlled and regulated by the Portuguese CMVM.
Although the Golden Visa is associated with Real Estate, investment in a safe and liquid financial product is a great option to obtain a visa in Europe, which is generally not very exposed since managers are more interested in real estate.
What about the January 2022 modification?
From January 2022, only inland properties will be eligible for the Golden Visa.
The government is introducing this change in an attempt to spread investment across the country and disperse the highly concentrated investment areas, which have been mainly focused on Lisbon, Porto and the Algarve.
From then on, real estate investment will have to be attempted in highly attractive areas such as Braga or Evora.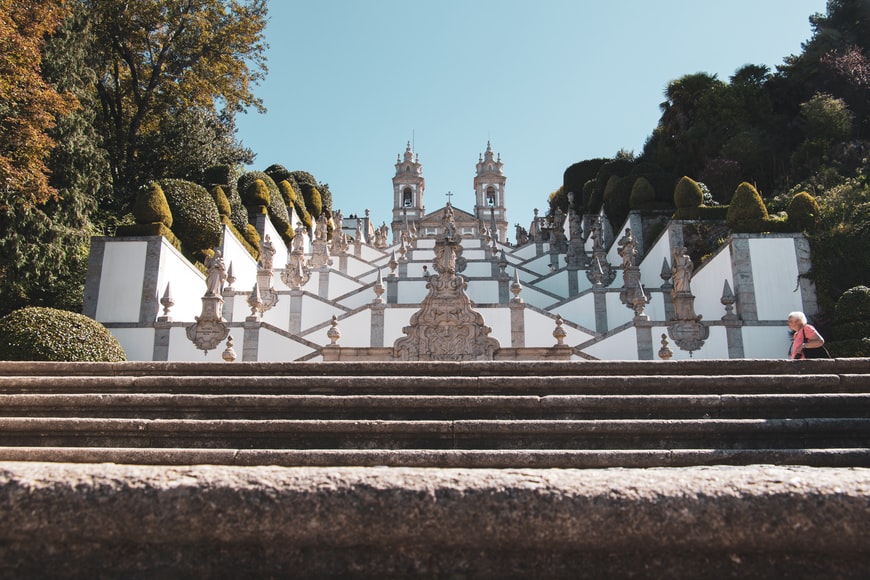 What is the advantage of this status?
The main advantages are:
It allows to work and live legally in Portugal, not only for the applicant, but also for his descendants.
Residence in Portugal for the first two years without any additional requirements.
It does not require physical residence in Portugal, so it will not be necessary to pay taxes in Portugal.
It provides freedom of movement in the Schengen countries, allowing you to travel without the cumbersome visas.
It allows the family regrouping. The investor applicant may include in the residence his spouse or common-law partner as well as his minor children or unemancipated adult children.
You do not necessarily have to be in Portugal to apply, you can do it through our representative agents.
Can my family benefit?
In the Golden Visa the applicant can extend his residence to the spouse and children under 18 years of age, the investor's domestic partner, the investor's economically dependent children over 18 years of age who have not constituted a family unit by themselves and ascendants dependent on the investor.
What is the duration of the residence permit and renewal?
Once the investor has obtained his Golden Visa, he will be able to reside legally with his family in Portugal for at least 2 consecutive years.
After this period, the applicant may apply for renewal for successive periods of 5 years. At the end of 5 years he/she will be able to have the Portuguese passport and disinvest.
In order to be able to carry out this procedure, the person in question must prove that he/she is still the owner of the asset that was the object of the investment.
How to apply for the Portuguese Golden Visa?
The steps to obtain a Golden Visa in Portugal are as follows:
You choose a suitable investment option, either investment funds or real estate (you can use the Relocate&Save network).
Designate the advisors or managers of the Golden Visa (it can be with Relocate&Save).
Obtain a tax identification number (NIF) and open a bank account in Portugal.
You sign and complete all the necessary documents for the purchase of the investment.
An investment certificate is issued, whether it is a bank certificate of the fund or a real estate purchase deed.
The application document is submitted to the SEF.
You pass the medical test in front of the Portuguese authority.
The Portuguese authority issues the residence certificate valid for two years.
The Golden Visa residence permit is renewed every two years, and you continue on the path to Portuguese citizenship.
A dossier must be submitted to the Serviço de Estrangeiros e Fronteiras in charge of evaluating and approving the dossiers, providing identification documentation and proving that the requirements for residency are met.
Our recommendations regarding Golden Visas with real estate assets
In Portugal there is some malpractice in the Golden Visa sector.
In fact, it is very common that the procedure of obtaining the Golden Visa is carried out by people with no knowledge of law such as real estate agents, client networks of the same nationality of the applicant…
In this sense, even if you finally decide not to proceed with the Golden Visa application with the Relocate&Save team, we recommend the following:
Management of the acquisition of the real estate asset with real estate agents of reputable prestige and not through foreign lawyers. It is essential to be accompanied by specialized people and not through mere intermediaries and commission agents.
Real estate due diligence. In case of acquiring real estate of great value, we recommend a review of burdens and risks with expert lawyers in urbanism and real estate.
Golden Visa management with expert immigration lawyers, not through real estate agents or client networks.
How to take the first step to apply for the Portuguese Golden Visa?
If you want to apply for a Golden Visa in Portugal, at Relocate&Save our team of experts and a wide network of collaborators formed by real estate agents and private bankers are waiting for you.
If you have any doubts and would like us to help you with the process, please write to [email protected] or use the contact form.